Laplace M:Card Enhancement Introduction
2019-02-27 16:13:15
Card slots are limited and you can't embed much more Cards. What should you do? Is there any other way to become more powerful?
Of course there is!
Card Enhancement!
[Accessing the Function]
Open the "Card Pack" page in your "Bag" and you can see all your Cards. Tap on the card you want to upgrade and you'll see an "Enhance" option, you can tap it to enter the Card Enhancement interface.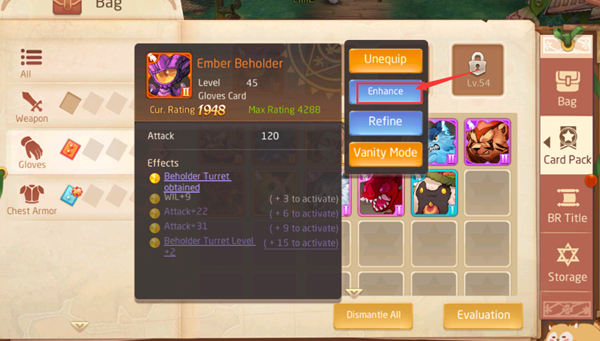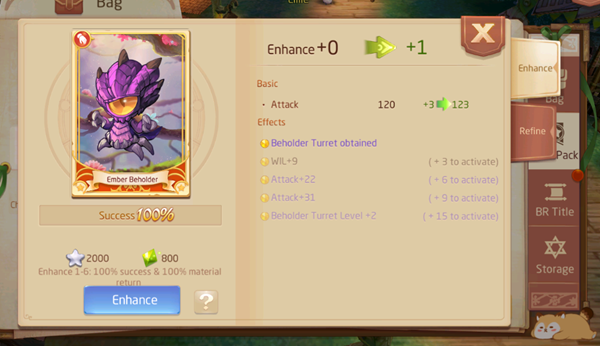 [Materials Prepared]
Card Enhancement costs "Mana" and "Silver", each upgrade Tier will have an extra random bonus attributes.
Dismantle extra Cards to obtain the Enhancement Material-Mana. There is a Dismantle All option below~It's soooo easy!~ You can also join in Daily Event to get more Mana~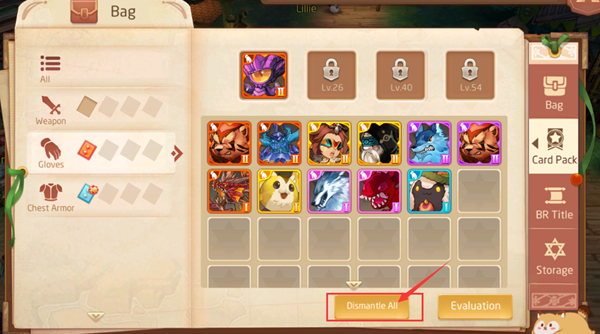 [TIP]
1. In many other options at the top of the Bag page, you can clearly see your own Mana stored in your bag. Early on, when your resources are limited, I recommend that you should develop in a balanced way~
2. As your Enhancement Level increases, your Success Rate will gradually reduce. Let's find the most lucky one!