Laplace M:Social System Introduction
2019-02-27 16:14:01
Wouldn't adventuring in Laplace M all alone be a little lonely? Come and find friends to experience the game together!
[Accessing the Function]
Next to the chat window, you can enter the [Social] interface and add friends, you can also choose nearby friends recommended by the system!!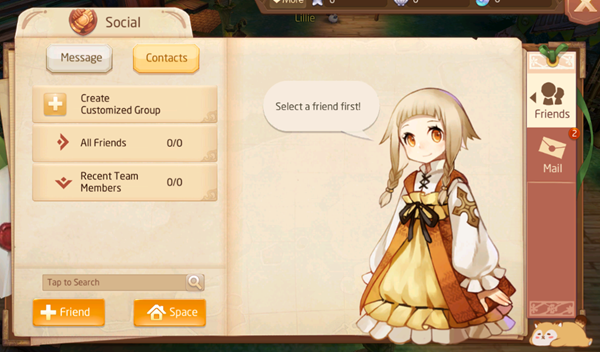 [Gameplay Tips]
If you have made a team together with other friends recently, then the familiar figures will appear in Recent Team Members. If you work happily together, you may as well add them. This'll allow you to act hand in hand more easily in future.