Laplace M:Bag System Introduction
2019-02-27 16:14:17
The Bag may seem unimportant, but after opening it you could say that it is a world of its own; Weapons, Gloves, Armor, Shoes, Accessories and many more can all be found in your Bag. Along with these items, the other tiny things will all quietly lay in your Bag. Enhancement Materials, Egg-Net, Beans...everything will all be there right in your Bag waiting for you when you need it. Of course, you needn't worry if your Bag isn't big enough, any extra items obtained will be sent to you by mail, and will patiently await you to claim them.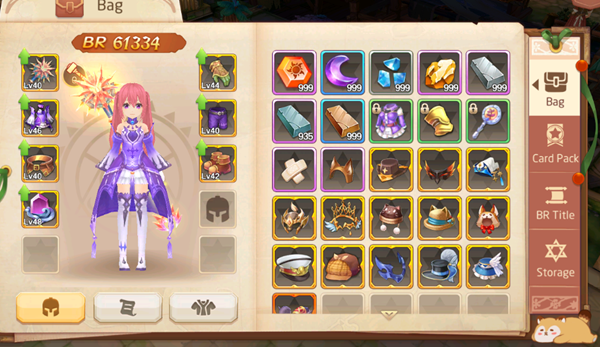 Under your Bag you can go to your Card Bag to see the Cards you collected and Dismantle, Identify, Enhancement are all there together, fulfilling your every need.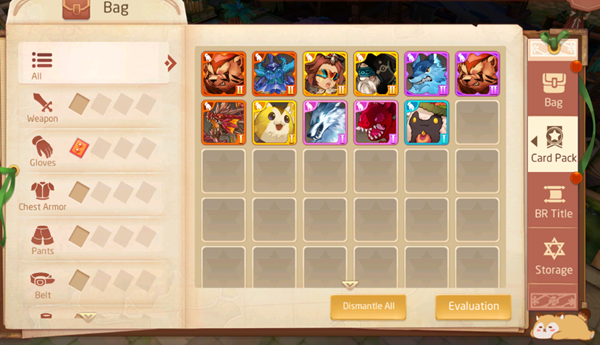 Along with this, you can also see your current BR Title in your Bag. Don't forgot to claim your rewards! In the bottom-right corner of your BR Title, we have prepared daily rewards for those attentive players. Only attentive adventurers will be able to find these rewards. Get to work and bring these rewards home!